At Balmoral Dental Designs, our implant products are designed for optimal comfort and bone preservation. We focus on achieving a precise fit and excellent material compatibility by using authentic parts and working with various systems. We provide a range of options for dental implant materials, surface finishes, platform switching, and engaging versus non-engaging.
Our goal is to achieve optimal contour and profile and to deliver a esthetic solution for missing teeth. Through computer-aided planning and design our process allows the clinician to approve the final design digitally prior to fabrication. Our focus on enhanced clinician communication and experienced treatment planning is the reason for our success in providing predictable and esthetic fixed restoratives.
We have honed our abutment fabrication over the years to ensure every patient receives first-class restorations. We are able to provide you with custom abutments that are an ideal implant option especially when compared to stock abutments. Every abutment is designed in our laboratory to meet each patients specific needs. 
Digitally design in-lab
Less likely to fracture in the posterior
Biocompatible and clinically well-proven
High strength in limited space
Homogeneous material design
Digitally designed in-lab
Application for all areas of the mouth
Unrivaled support of adjacent tissue
Homogeneous material design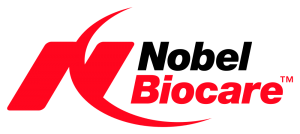 WHAT SHOULD I SEND IN A CASE?
A complete lab slip
Digital photographs
Full arch master impression
Opposing arch impression
CO bite registration
Or Send us your Digital Scan
Types of dental intraoral files we accept:
3Shape TRIOS
iTero Element
Straumann CARES Scanner
3M True Definition Scanner
CS 3600 Intraoral Scanner
Omnicam (Dentsply-Sirona)
Have a difficult case? Contact us below for personal assistance.
Thunder Bay
109 Algoma St S,
Thunder Bay, P7B 3B7
Sudbury
1130 Lorne St Unit 3,
Sudbury, P3C 4S9
Sault Ste Marie
648 Bay St
Sault Ste Marie, P6A1X8
Thunder Bay
109 Algoma St S,
Thunder Bay, P7B 3B7
Sudbury
1130 Lorne St Unit 3,
Sudbury, P3C 4S9
Sault Ste Marie
648 Bay St
Sault Ste Marie, P6A1X8