We mill all our zirconia in-house. Having complete control of the process from end to end means we can set the standard and provide the highest quality zirconia restorations while maintaining the customization of design desired by our dentists. With esthetics that mimic natural teeth you can provide your patients with a monolithic metal free restoration economically.
Highlights
Unparalleled Translucency
High Strength and Durability
Suitable for anterior or posterior bridges Up to 3 Units
100% Digitally manufactured in lab
Conventional cementation Zirconia
Milled in our laboratory to full contour and stained to your specifications
Indications
Full-contour zirconia is so versatile, it can be used in almost any situation from singles, bridges with any combination of abutments and pontics, inlay bridges and screw-retained implants. Also an esthetic alternative to a PFM with metal occlusion due to limited space.
Contraindications
When esthetic expectations are high and it is important that the restorations match surrounding natural dentition or other existing restorations. If bonding is necessary to retain the restoration, bond strength is weaker and less predictable than other ceramics.
Preparation
Shoulder preparation not needed. A mild chamfer or a feather-edge margin is good. 1mm buccal, lingual, and occlusal reduction is ideal, but can go to .5mm in some areas when reduction is limited. Minimum occlusal reduction of 0.5 mm; 1 mm is ideal. Adjustments and polishing: Adjust full-contour zirconia crowns and bridges using water and air spray to keep the restoration cool and to avoid microfractures with a fine grit diamond. If using air only, use the lightest touch possible when making adjustments. A football-shaped bur is the most effective for occlusal and lingual surfaces (on anterior teeth); a tapered bur is the ideal choice for buccal and lingual surfaces. Polish full-contour zirconia restorations with the porcelain polishing system of your choice.
Cementation
It is recommended that full-contour zirconia be cemented using a zirconia primer like Z-Prime from Bisco or Clearfil Ceramic Primer from Kuraray. Alternatively, a resin reinforced glass ionomer such as RelyX Luting cement can also be used. When a greater bond is needed due to the lack of a retentive preparation, use a resin cement like RelyX Unicam or RelyX Ultimate. Before cementing all full-contour zirconia crowns, the interior surface of the crown needs to be cleaned with Ivoclean (Ivoclar Vivadent – Amherst, NY). This is critical in assuring maximum bond strength.
Veneered porcelain over our in lab milled zirconia substructure for the most translucent effect and highest aesthetic results.
Indications
A CAD/CAM substitute for traditional PFM, our porcelain-fused-to-zirconia can be used for anterior and posterior crowns, crowns over implants, and bridges of up to fourteen units.
Contraindications
Attachment cases
Cases with less than 1 mm clearance
Bruxism
Patients who have broken a PFM crown
Cases that require bonding
Preparation
The ideal preparation for PFZs is a chamfer margin preparation. If a porcelain labial margin is prescribed, then a shoulder margin preparation is required.
Cementation
Resin Ionomer cement (RelyX or RelyX Unicem, 3M ESPE)
Maxcem Elite (Kerr)
Panavia F 2.0 (Kuraray) – ideal for short, tapered preparations
Glass ionomer cement (GC Fuji, GC America)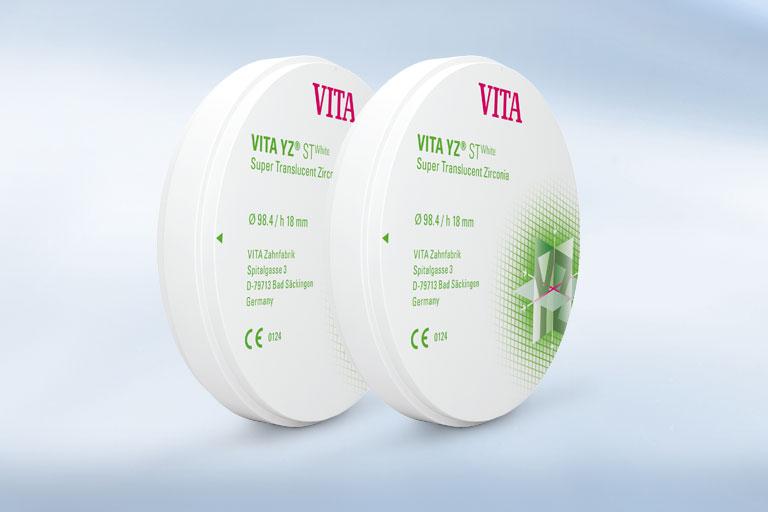 WHAT SHOULD I SEND IN A CASE?
A complete lab slip
Digital photographs
Full arch master impression
Opposing arch impression
CO bite registration
Or Send us your Digital Scan
Types of dental intraoral files we accept:
3Shape TRIOS
iTero Element
Straumann CARES Scanner
3M True Definition Scanner
CS 3600 Intraoral Scanner
Omnicam (Dentsply-Sirona)
Have a difficult case? Contact us below for personal assistance.
Thunder Bay
109 Algoma St S,
Thunder Bay, P7B 3B7
Sudbury
1130 Lorne St Unit 3,
Sudbury, P3C 4S9
Thunder Bay
109 Algoma St S,
Thunder Bay, P7B 3B7
Sudbury
1130 Lorne St Unit 3,
Sudbury, P3C 4S9